English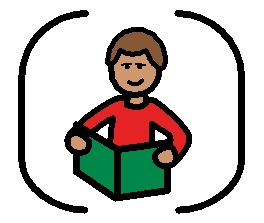 At Hadrian School we use a range of phonics, handwriting and reading schemes, depending on the ability and need of each pupil including the following:
Jolly Phonics
A fun and child centred approach to teaching literacy through synthetic phonics.
Letters and Sounds
A phonics resource which aims to build children's speaking and listening skills in their own right as well as to prepare children for learning to read by developing their phonic knowledge and skills.
Penpals
A scheme to teach handwriting in a fun way, helping our pupils to develop a fluent, confident handwriting style.
Oxford Reading Tree and the Ginn Reading 360 Schemes
We provide an extensive library of books at every stage to provide a broad and rich reading experience. ORT publish a variety of fun stories with familiar characters that have been written using a mix of high-frequency and phonic words which can be blended and sounded out. The Ginn Reading 360 series is designed to provide a solid literary foundation and build on previous literacy knowledge.
---
English at Hadrian School