Pen Portrait of Tommy Thompson
Co Opted Governor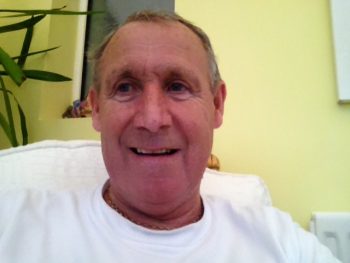 I have been working in Education since the age of eighteen. I started my career after leaving school at Northumberland County Council starting in the Admin team in the Education Welfare Office. On re-organisation my post was transferred to Newcastle City Council. When interviewed I was asked to apply for the post of Senior Admin Officer (Special Needs) which I was successful in attaining. I enjoyed this position and it was where my interest in Special Needs started. I was responsible for training support staff in school as well as other services such as school transport, school meds, home tutoring and other aspects of Special Education.
On further internal re-organisation my post became redundant. I was transferred to Newcastle Personnel (now H.R.) where I continued to provide training for staff in schools. I was made redundant from this post at the age of 50 but was head hunted by an organisation called 'Learning First' which provided training for adults with Special Needs. The company folded due to financial constraints and once again I was made redundant. Because of my skills base and contacts I decided to set up my own company called 'Delta Training Services' which with the help of my experienced trainers provided a range of Health & Safety courses for Newcastle schools and other schools and establishments in the North East region.
I decided to retire about 10 years ago but as the Delta Training business was such a going success, I generously decided to bequeath the business to Hadrian School. As you may be aware Hadrian had already developed a training company called HEADS (Hadrian Education Development Services) which is a non- profit organisation that directs all of its profits to the benefit of the children, staff and parents.
I have been a School Governor for over 30 years in various schools in Newcastle, but I now only serve as a Governor at Hadrian School. I enjoy this so much and am happy to support Chris and his staff in any way I can and I look forward to working collaboratively in the future.