Well, we made it.  We finally got to the end of the academic year happy and healthy, ready for the next part of our journey.  We'd like to take this opportunity to say a huge thank you to you wonderful parents and carer's who have supported us through the most turbulent of years. We appreciate for parents it hasn't been easy to navigate through jobs, childcare, isolation and PCR's the school year.  We have all worked together during the most obscure and unpredictable crisis to keep everyone safe.
Huge thanks to everyone around us in school for keeping us safe too.  Cleaners, Caretaker, Site Manager, Admin, Catering, Lunchtime Supervisors, our Multi-Disciplinary Teams, our fellow bubble colleagues and our wonderful Senior Leadership Team.  It really has been a team effort.
We also want to take this opportunity to say goodbye and good luck to our Year 6 Leavers.  It's hard to believe you all leave Hadrian this year.  It goes without saying, you'll be a huge miss to staff and children.  We wish you well in your secondary school journey and will always feel proud to have been part of your Hadrian journey.
CONLAN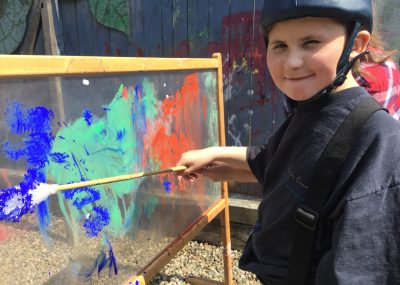 Conlan is such a sweetie!  What a joyful, happy, kind boy who always tries his best and is so eager to please.  It has been a pleasure to work with Conlan during his final year at Hadrian.  He has gently and quietly flourished this year with his physical confidence, curiosity and interest in his peers.  He's also shown us all just how fun and cheeky he can be!
It has been lovely watching him come out of his shell and develop his self-confidence, enabling him to build wonderful relationships with his peers.  It's great to hear Conlan beginning to use his voice to request more, he certainly knows what he wants.
Conlan has been such a popular boy throughout his journey at Hadrian.  From previous nursery staff onwards, all teachers who have had the pleasure of Conlan in class have watched his journey through Hadrian with sheer joy and will vouch for how much he will be missed. He has grown to be such an independent young man, full of determination and resilience. There will be lots of tears on his last day. We wish him well in his next chapter at Sir Charles Parsons.
FATIMA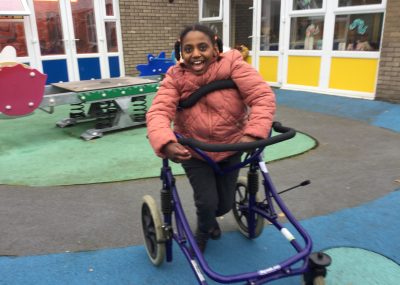 Fatima is such a joy!  We absolutely adore her funny, cheeky, positive attitude.  Although she's had a tough time with her health, Fatima has remained so bright and positive throughout it all. It has been inspiring watching her persevere through the tough times and a joy to watch her during her bright ones.  She has such skills in exploration and engaging all the people around her.  We love her screams of delight and excellent dancing.  She enters the class everyday with that beautiful smile and a wonderful vocal greeting to let us all know she is here. We have watched Fatima grow from a tiny tot in Nursery into a very determined and resilient young lady. We will miss her daily dose of enthusiasm. She is a girl to be proud of and one we'll always remember with the greatest of love and happiness. Fatima is so full of life and light, Hadrian will be a little duller without her bright light shining. We'll all miss you so much
JACOB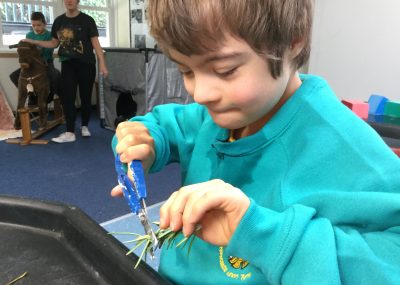 Jacob is such a funny, sweet boy, full of character!  He has a warm and loving character and has been a joy to work with. He has played such a big role in our class, getting the room up and moving whenever a dance song comes on.  We have enjoyed supporting his huge development in all areas, but especially his physical independence, reading and talking.  He has risen to every challenge and it has been very exciting to then challenge him further.
Our eldest child at school has captured the heart of every teacher he ever worked with. We have watched him defy all expectation, through some very challenging health problems. His journey with us has never been a dull one.  We will miss his cheeky smile, his John Travolta style dance moves and his big voice. It has been lovely watching Jacob's self confidence develop and grow over the year and he's going to leave a big hole in Hadrian's heart. We will miss him so much!  Best wishes Jacob!
Have a wonderful summer break.  Stay safe.  See you all in September